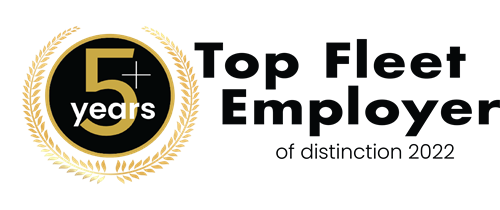 Good news! For the sixth straight year, Guilbault has been named one of the best trucking employers in its category in Quebec, a prestigious recognition awarded by Trucking HR Canada. Moreover, since Guilbault has been recognized through this program for more than five years now, our company is proud to have earned the Top Fleet Employer "of Distinction" status! 
Year after year, our company clearly demonstrates its leadership and commitment to the trucking industry by keeping the well-being of its employees a top priority. 
Top Fleet Employer of Distinction 2022: another good reason to join the Guilbault team!