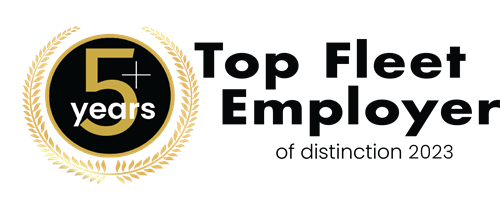 Guilbault remains on the right track as an employer of choice!
Indeed, for the seventh consecutive year, our company retains its title as the best transport employer in its category in Quebec, a prestigious recognition awarded by Trucking HR Canada. In addition, Guilbault continues to be part of the select group of "Fleets of Distinction," an honor bestowed upon carriers who have been named in the ranking for more than five consecutive years.
Obviously, several factors contribute to this major recognition in the industry, but Guilbault stands out particularly by placing the well-being of its employees at the top of its priorities, as well as its commitment to the transportation industry. At Guilbault, we don't just aim to meet the standards of excellence in human resources; we want to exceed them!
Top Fleet Employer of Distinction 2023: another good reason to join the Guilbault team!